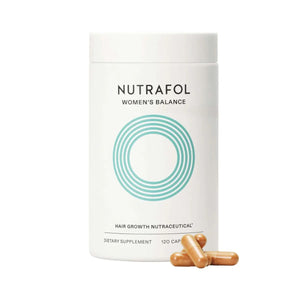 Formulated with natural ingredients that target key underlying causes of compromised hair growth. Specially designed for women before, during and after menopause. Our 100% drug-free, multi-targeting approach has been recognized and trusted by the wider scientific and medical communities.
Hair Growth

Promotes the balance of hormones and necessary nutrients for women to maintain healthy hair growth.

Better Hair Quality

With ingredients shown to improve strength, shine, texture, density, manageability, softness and faster hair growth.

Effective

Medical-grade, standardized and bio-optimized ingredients for safety and efficacy.

Overall Health

Formulated with Maca to help reduce hot flashes and Ashwagandha to target stress and fatigue. Other key ingredients help improve sleep, immune system, skin and libido.